Sundaypark

VR THEME PARK
Sundaypark is a Virtual Reality experience built with Unity and HTC Vive that leads players to a space theme park in which they can build up the landscape with collective dialogues
.
This project is built to explore the possibilities of VR development.
Each player will record the reflection with
itself
. Then this specific dialogical existence of that visitor would become a sound block
that keep building on each other and sundaypark will grow up (literally) as more visitors come in.
More Info -->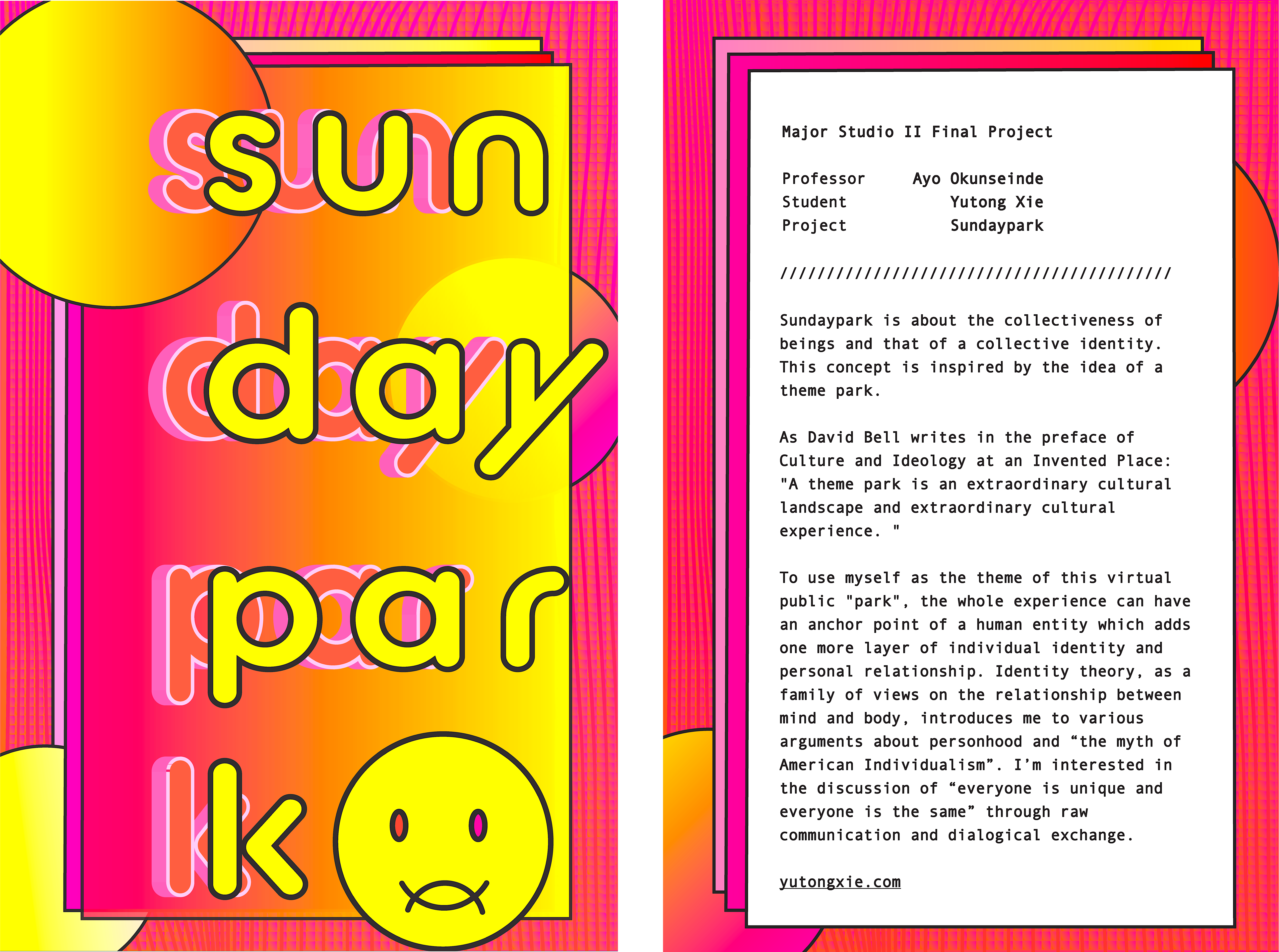 ---
---
Exhibition Documentation



︎ Audience Interaction





︎ (with the Humpback Whale, the Gardener of Sundaypark)