Code Kitchen
VISUAL DESIGN + RISOGRAPH
︎ Design Process Documentation

Code Kitchen is a public speaker series hosted by Parsons AMT Design + Technology. Code practitioners working at the intersection of art, design, poetry, and social critique are invited to present one project they have made from both conceptual and technical angles.


This body of work includes print design: a series of three posters for each friday event and digital promotional materials: Instagram Posts; Eventbrite; AMT Newsletter; Kiosk Display.

The design is based on the concept of visualizing three pairs of lecturers as groups of abstract living organisms to form this dynamic and dimensional interaction.

---
︎ Digitals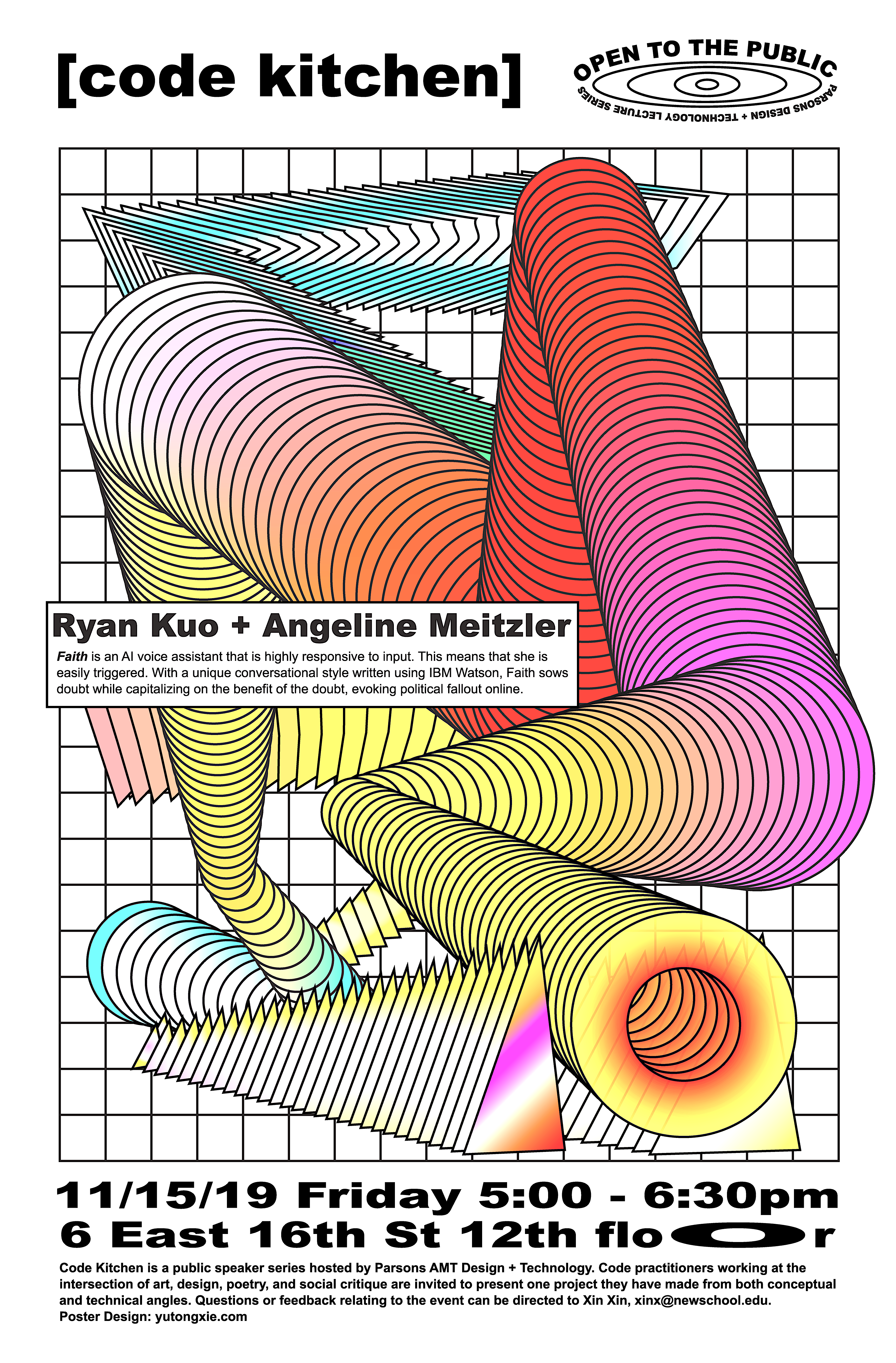 ---
︎ Print Design with Risograph
---