Cross-Disciplinary Designer @NYC
+ Interaction & Experience Design
+ 2D & 3D Visual Design
+ Environment Design
︎
The Download
Interactive Web project in collaboration with Creative Technologist
Eraince Wang.
This project is currently under development.
... ...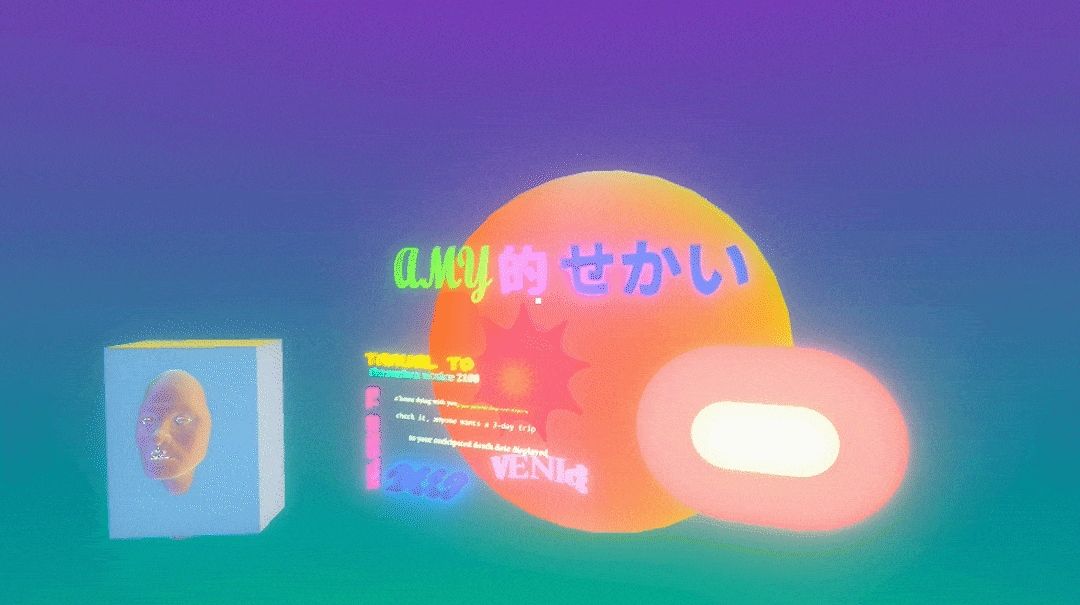 Sundaypark is a Virtual Reality experience built with Unity 3D that leads players to a space theme park in which they can build up the landscape with collective dialogues
.

︎

Code Kitchen is a public lecture series hosted by Parsons AMT Design + Technology.

This body of work includes RISO print design: a series of three posters for each friday event and digital design (promotional material): Instagram Posts; Eventbrite; AMT Newsletter; Kiosk Display.
︎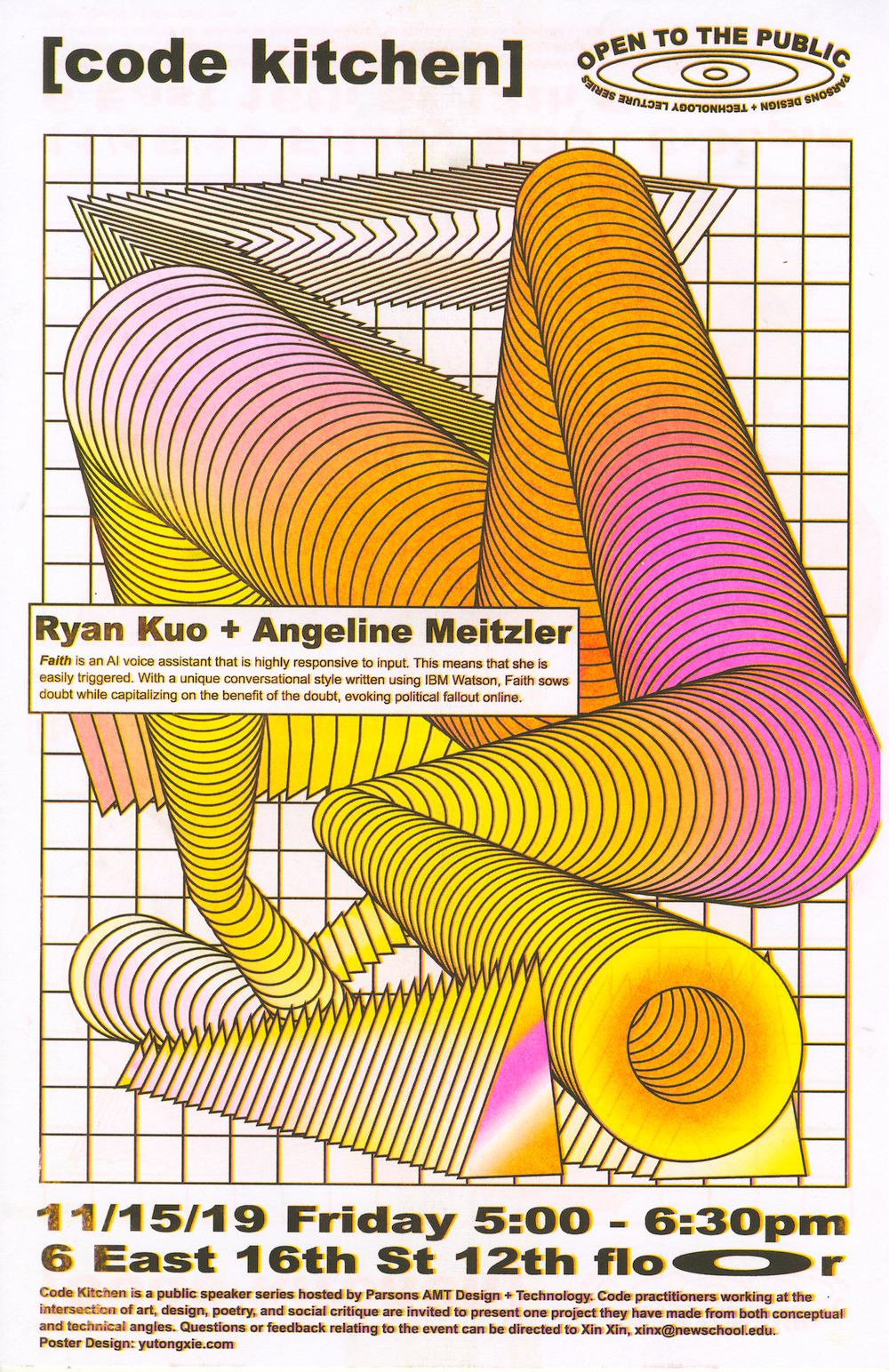 Amy's World is an experimental game that is situated within a 3D space mapped with a sci-fi narrative. The players, with the guidance of a world map, enter the simulation as the physical embodiment of the main character. They will experience a posthumanist world of death care design and digital clones. This working prototype is our first attempt to rethink game design and use Unity3D as a potential tool for immersive storytelling.


︎
A three-part installation that invites the audiences into the world of Nomos. Showings scenes of ordinary lives and using soundscape to narrate the background story, Nomoverse explores the idea of alternative reality and challenges our sense of value in life.
︎