Yutong

Xie / Multimedia Art, Design

+ Interaction & Experience Design
+ 2D & 3D Visual Design
+ Immersive Installation
↓
Memory Installation
Interactive Web project in collaboration with Creative Technologist
Eraince Wang.
This project is currently under development.
... ...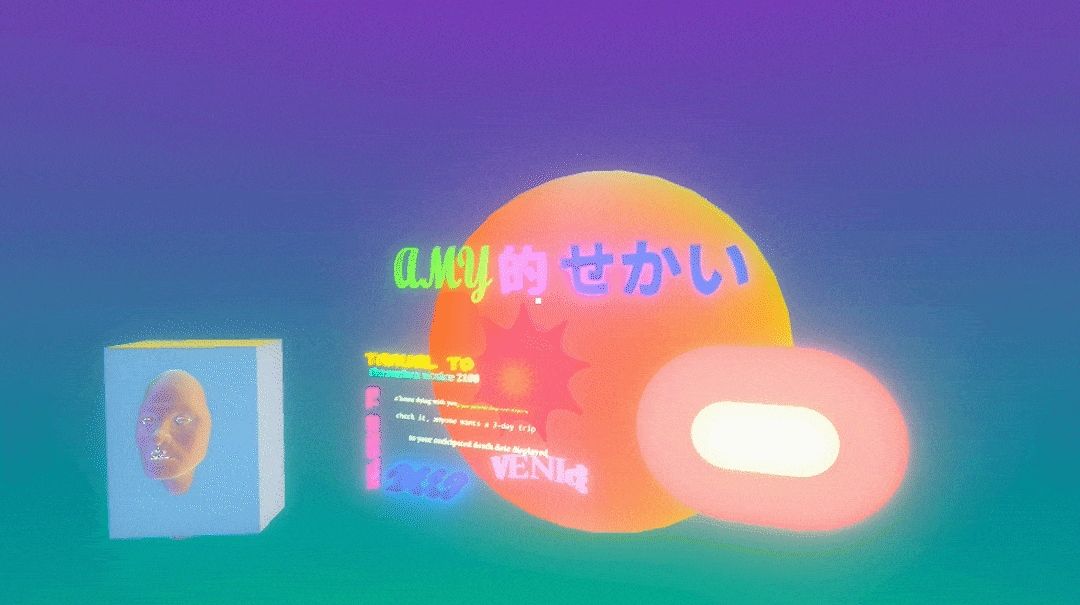 Bear the Extended Body
From September 2nd to December 30th 2019, 14 artists-researchers were involved in Code Art Research Program, to deploy new discursive questioning about our digital everyday life. Collaborative research allows to materialize a critical look on society and re-appropriate ourselves within the societal structures.
The online exhibition "Bear the extended body" gather all the reflections of the artists-researchers from Code's community.
︎

Sundaypark is a Virtual Reality experience built with Unity 3D that leads players to a space theme park in which they can build up the landscape with collective dialogues
.

︎

Code Kitchen is a public lecture series hosted by Parsons AMT Design + Technology.

This body of work includes RISO print design: a series of three posters for each friday event and digital design (promotional material): Instagram Posts; Eventbrite; AMT Newsletter; Kiosk Display.
︎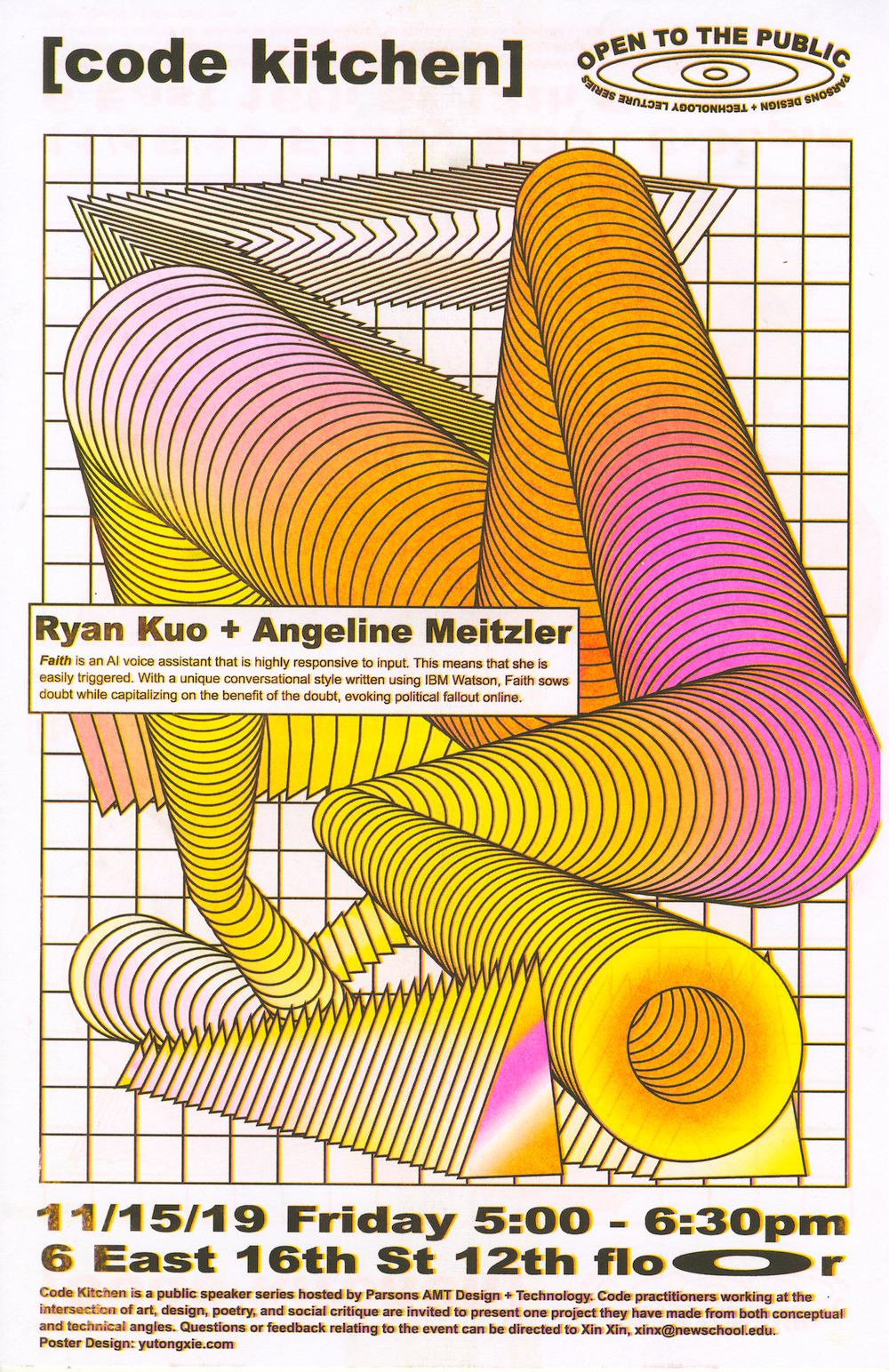 Amy's World is an experimental game that is situated within a 3D space mapped with a sci-fi narrative. The players, with the guidance of a world map, enter the simulation as the physical embodiment of the main character. They will experience a posthumanist world of death care design and digital clones. This working prototype is our first attempt to rethink game design and use Unity3D as a potential tool for immersive storytelling.


︎